September 15, 2022
Shipping costs decline but not expected to return to pre-Covid levels
Navigation for News Categories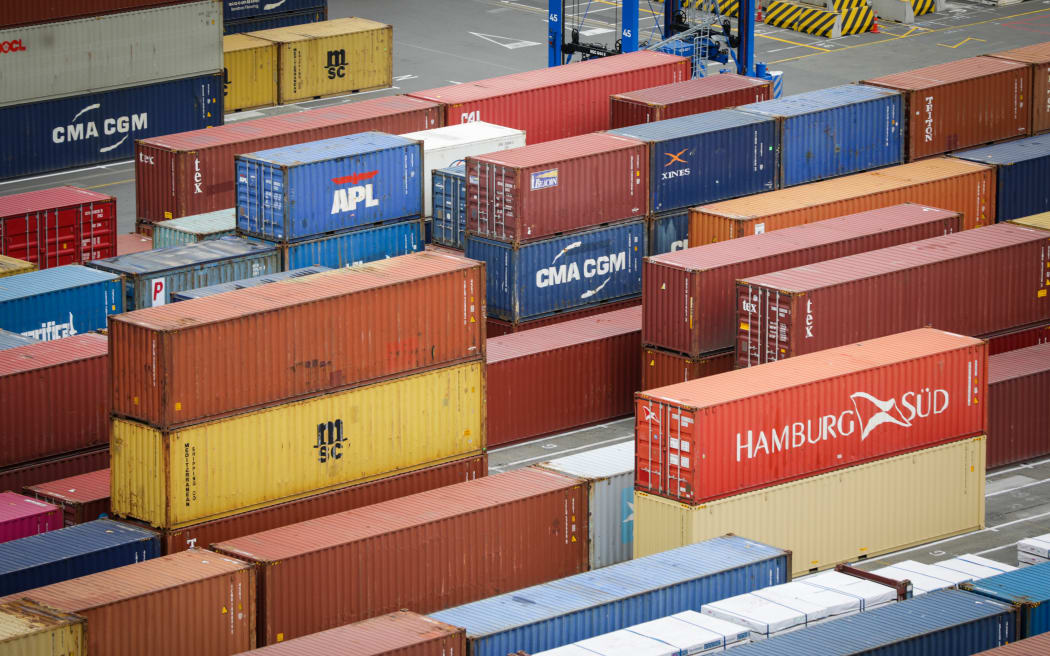 Congestion is still a really big issue through ports such as Singapore, Kuala Lumpur and Hong Kong, says Rocket Freight director Lisa Coleman. (File image)
Photo: RNZ / Nate McKinnon
Shipping costs are on the decline but cargo owners are still having to stump up significantly more than pre-Covid levels.
Kiwibank says key indexes that track freight costs have fallen sharply over the past few months, with pressure on supply chains also easing.
Freight-forwarding company Rocket Freight said shipping a 20-foot container from China to New Zealand now cost about US$5000 (NZ$8315) to $6000, compared to $800 pre-Covid-19 and $12,000 to $15,000 at its peak.
Its director, Lisa Coleman, believed the panic over shipping was coming to an end.
"The space is kind of stabilising and a lot of companies have sadly gone under and gone out of business. While that's terrible on one hand, on the other hand, it means there's less competition for this space," Coleman said.
"People are also looking for other ways around it rather than having to be so reliant on the import process."
It had freed up space which allowed it to be more flexible on rates, she said.
Prices may decline further but they were not expecting it to return to pre-Covid levels as shipping lines made record profits, she said.
"I don't think the shipping lines are going to turn around and be like 'no, we want to go back to breaking even'," she said.
"Congestion is still a really big issue through ports such as Singapore, Kuala Lumpur and Hong Kong."
It was the same on the west coast of the United States which was "phenomenally poor" with wait times of five months, Coleman said.
"That's going to result in a lot of money because they're just paying their crews to sit on the water and do nothing.
"Until that congestion is really shown to be eased, there's no point in lowering all these rates for the shipping lines."
One positive of late was Ports of Auckland improving their efficiency after halting its automation project, Coleman said.