November 6, 2022
NZ missing out as global shipping costs ease
Navigation for News Categories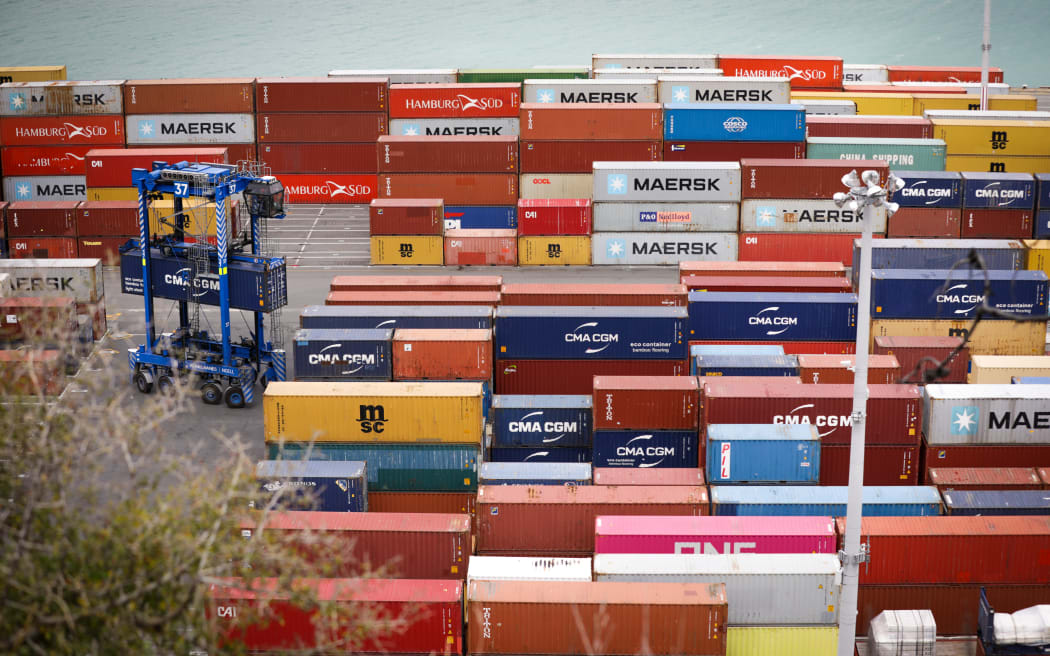 Global shipping prices have dropped sharply.
Photo: RNZ / Nate McKinnon
The country's exporters appear to be missing out on cheaper shipping rates, despite other nations benefiting from them.
The ANZ Commodity Price Index fell 3.4 percent in October, the seventh consecutive monthly fall, as dairy and meat prices eased.
When translated into New Zealand dollars the returns were up 0.3 percent on September, reflecting a 2 percent fall in the trade weighted value of the currency.
"Global shipping prices dropped sharply, particularly for bulk freight, as manufacturing in China slowed and smaller volumes of goods were shipped," ANZ said.
"Prices for moving containers are also falling on the main global routes, but the cost of moving freight to, and from, New Zealand has not fallen as much due to a reduction in the quantity of ships servicing our ports."
It comes as the global shipping giant Maersk said freight rates have peaked, as it announced its third quarter underlying operating profit rose ahead of expectations to US$10.9 billion, compared to US$6.9 billion a year ago.
ANZ senior economist Miles Workman said New Zealand has not seen ships return to pre-pandemic levels.
"One of the key reasons why New Zealand hasn't benefited as much as some of the major global supply routes is simply because we're not getting the volume of ships coming to New Zealand that we used to enjoy.
"Because of fewer ships coming along, it's still a bit of a challenge to get product on ship [and] they're calling in at fewer ports as well."
Those challenges have kept prices higher, Workman said.